THE AMAZING 12 –
TWELVE WEEK PHYSIQUE
The most effective, rapid and wholistic physique transformation possible in twelve weeks. We sell zero shakes, wraps or false promises.  Get way stronger, get healthier and look it.
START TODAY

Contact us to see if the Amazing 12 program is right for you.
Or learn more 
Welcome to Omaha Elite Kettlebell, your authority for safe, personalized, strength and fitness training.
If you're serious about making a serious change in record time please complete the following form and we'll get back to you with more information.
UPCOMING "AMAZING 12" START DATES

September 2018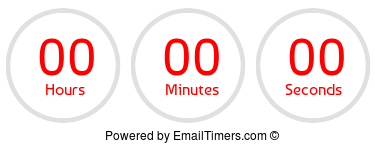 January 2019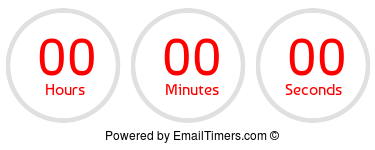 LADIES ONLY 21-DAY TRIAL:

Attend up to 3 Classes Per week + 3 Days Homework + Private Facebook Group for sharing results, tips & encouragement. Learn how to both Safely AND Effectively perform high yield lifts with kettlebells, barbells and bodyweight in a small group environment.
Each class is cumulative featuring a review, a lesson and a workout culminating in a graduation class/challenge.
Class Size: Limited to 4 people per class time.

Class Times:  (You can attend 3 classes per week)
Mondays, Wednesdays @ 6:30pm   [0 spots]
Mondays, Wednesdays @ 7:30pm [2 Spots]
GET STARTED
To begin your trial complete the following form
StrongFirst One-Day Kettlebell Courses

The StrongFirst Kettlebell Course offers the most thorough and in-depth kettlebell training you can get in a single day. Developed by Pavel Tsatsouline and taught by some of our most qualified Instructors, it is the eight-hour kettlebell workshop—perfected.  The StrongFirst Kettlebell Course is ideal for newcomers to the kettlebell and also those who have been training
but want to refine and perfect their technique. This Course provides a valuable education for people of all levels who want to optimize their training.
To ensure the highest quality we limit our courses in size to 2 participants per instructor and only offer them a few times per year.
JOIN OUR STRONGFIRST COURSE WAITING LIST
If interested please complete the following form to join our waiting list and receive info regarding upcoming courses.
LEARN:
StrongFirst™ One-Day Kettlebell User Courses: The 8-Hour Kettlebell Workshop – Perfected – by Pavel Tsatsouline Learn More
Stronger U:
Eight Self-Paced One-Hour Cumulative Classes Scheduled at your convenience.
Subjects include:  StrongFirst Instruction in Intro to the Kettlebell, Kettlebell Level I, Kettlebell Level II, Barbell, Bodyweight Strength Training, and Flexible Steel™ Certified Instruction in  Flexibility Training LEARN MORE
STRENGTHEN
Group Fitness Classes: We offer Daily One-Hour Group Fitness Classes utilizing kettlebells, barbells and bodyweight featuring StrongFirst Level II Certified Instructors.  You'll receive a blend of instruction, personal training and group fitness in a small group setting limited to 10 participants. LEARN MORE
TRAIN
Personalized programming and/or personal coaching focused on achieving your performance goals.  Ideal for those who recognize fitness is not one-size fits-all, and desire a program that's as unique as they are. We have access to  the entire StrongFirst library of training templates including the PlanStrong and Strong Endurance methodologies. Learn more
GET YOUR BEST PHYSIQUE IN JUST 12-WEEKS
"The Amazing 12".  Experience the the World's No. 1 Physique Transformation Program designed to deliver your best physique possible in just 12 weeks (60 classes).  Learn More at our sister site www.OmahaEliteTraining.com
Why Choose  Us?
Experience: You'll not find more experienced or highly certified kettlebell instructors in Omaha. Period.
Integrity: We only use techniques, method and programming that we've been trained in extensively and professionally certified to teach.
Safety: We pride ourselves in being well trained and certified in objective standardized safety protocols including the Functional Movement Screen.
Personalization and Purpose: We take time to get to know you. Every technique, weight, rep, set and rest period is carefully chosen to be relevant to your goals and needs as a individual.
Authority: We are one only two gyms in the midwest selected by Pavel Tsatsouline – the founder of  kettlebell training in the West –  to provide StrongFirst's renown one-day Kettlebell Course.
Lineage: Our instructors have been personally trained and certified by some of the best most respected in the game including Pavel Tsatsouline, Jon Engum, David Whitley, Paul McIlroy, Michael Hartle, Karen Smith, Dan John, Gray Cook and many more
Old-School Meets New School: We'll teach you how to perform the most effective, time-tested kettlebell, barbell and bodyweight techniques safer and better than most personal trainers have ever dreamed of. We've gone above and beyond to learn from the best and learn the subtle details that take you from average to first class.
School of Strength:  As a proud representative of StrongFirst We are a school of strength and we teach strength as a skill.  We teach our members to respect the weight and honor the movements. 

Our Members
Our members are everyday people who value safe trustworthy and experienced instruction.
We work with students of all ages from 7 to 70,  civilians, military, athletes and everything in between.
This slideshow requires JavaScript.
This slideshow requires JavaScript.
Whether you seek to learn, strengthen, improve performance, transform or prepare for the coveted StrongFirst Kettlebell instructor certification we're ready to serve you.
---
Instructors
OEKB is a team of  extremely competent, skillful, experienced instructors that care. Our instructors were the first certified kettlebell instructors in Nebraska and have been continuously improved upon, re-certified and maintained certification since 2008.
We believe that anything worth doing is worth doing properly, therefore we provide a skillful and principle-based approach to safely learning effective techniques. We Respect the weight and honor the movement. We are continually learning, improving and taking time to understand both our profession and our members needs better.
John Scott Stevens
StrongFirst Kettlebell Course Instructor
SFG: StrongFirst Level I Kettlebell Instructor
SFG II:StrongFirst Level II Kettlebell Instructor
SFB: StrongFirst Bodyweight Instructor
SFL: StrongFirst Barbell Instructor (expired)
Plan Strong: Strength Program Design Methodology by Pavel Tsatsouline
FMS: Functional Movement Screen Specialist
Flexible Steel: Strength/Flexibility Instructor
Amazing 12 Licensed Coach by Paul McIlroy (A.K.A. Twelve Week Physique)
Kukkiwon Licensed Master Instructor: Taekwondo Master Instructor
Other Expired: RKC 2008-2012, RKCII 2011-2013, CKFMS 2010-2012 , TRX Qualified 2012
Elizabeth Arndt
SFG:  StrongFirst Level I Kettlebell Instructor
SFG II: StrongFirst Level II Kettlebell Instructor
SFB: StrongFirst Bodyweight Instructor
FMS: Functional Movement Screen Specialist
Crossfit Mobility
Crossfit Powerlifting
Expired: (HKC: Hardstyle Kettlebell Certified Instructor, RKC: Russian Kettlebell Challenge – by Pavel Instructor)
Kelly Rushlow
SFG:  StrongFirst Level I Kettlebell Instructor
SFL: StrongFirst Barbell Instructor
Past & Present Certified Instructors from Omaha Elite Kettlebell
Alek Salkin: SFG II Kettlebell Instructor, StrongFirst Bodyweight Instructor, LicensedStrongFirst Course Instructor, Original Strength
Brian Olson: SFG I Kettlebell Instructor
Kathleen Rushlow: SFG I Kettlebell Instructor
Dr. Zach Korth: SFG I Kettlebell Instructor, FMA, D.C., A.R.T.
Guest Instructor: Paul Potts, SFG II Kettlebell Instructor
SERVICES
Free Consultations
Private Introductory Classes
21-Day Trial
Group Fitness/Strength Classes
Physique Transformation Classes
Private Training
Functional Movement Screening & Personalized Exercises
Strength Programming
Speciality Workshops: Kettlebell, Barbell, Bodyweight, Flexible Steel
One-Day StrongFirst Kettlebell Courses
The Amazing 12 – Twelve Week Physique: The World's No. 1 Physique Transformation Program.
Taekwondo featuring  Kukkiwon Licensed Master Instruction
GET STARTED TODAY
We offer the several options to get started:  Free Consultations, Introductory Classes, Semi-Private Instruction, Private Training,  Workshops, User Courses and more…
This slideshow requires JavaScript.
Complete the following form and we will get in contact with you.
If this is urgent please text or call 402-850-5551.