What is the Amazing 12?
The Amazing 12  is the worlds best body transformation program whose holistic results in both aesthetics and strength, remain unmatched the world over! It was designed to rapidly produce the best improvements in physique, strength and performance humanly possible by natural means in 12-weeks or less.

START YOUR TRANSFORMATION IN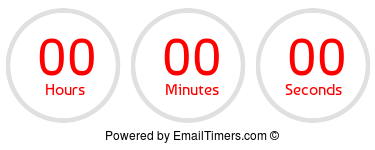 This slideshow requires JavaScript.
"WHAT IS THE AMAZING 12"?
Many say these types of results are impossible in such a short time, but for the last decade Paul McIlroy's Amazing 12 week physique program has been re-writing the book on what was previously thought possible within the realm of body transformations and shocking the world every step of the way!
How does it work?
The Amazing 12's 10-year success record is possible due to Paul McIlroy's ingenious and unique approach to manipulating programming variables and nutrition… , but the exact details are kept a closely guarded secret known only by Paul and his inner circle of A12 coaches.
What if I have a pre-existing Injury?
As a professional trainer I can adapt, modify and replace any or all exercises as needed. Many A12 graduates have come in with restrictions due to injury including neck, back and shoulder injuries. As long as you are cleared for exercise by your physician, we can work with you.
START YOUR TRANSFORMATION IN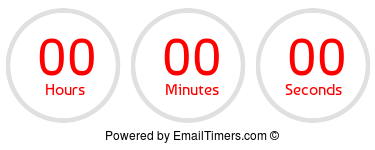 Who is it for?
The Amazing 12 is for everyone! If you are looking to make a lifestyle change through fitness and nutrition. Every level of ability, genetics, and experience are welcome.

The Amazing 12 is not just about looking good or getting a six-pack in 12-weeks, it's about a genuine life-change and becoming genuinely strong from the inside-out.
Is the nutrition component difficult?
The A12 nutrition plan was designed to be used for a lifetime, and in our experience anything that works for life must be simple and sustainable. In fact, the A12's approach to nutrition is simpler than most in that it does not involve counting calories, macros, or weighing your food.
The A12  will teach you how to compose your meals and how many meals to eat according to our guidelines… YET…You will be allowed to have cheat meals where anything goes (except alcohol), so no food is off limits.
START YOUR TRANSFORMATION IN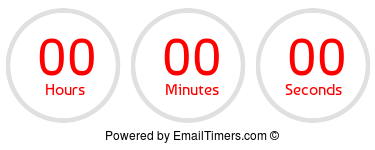 What if I'm a Vegan or Vegetarian, OR have unique dietary restrictions, food allergies, etc. ? 
The nutritional component is highly modifiable, it can and has been applied successfully to all of the above.  Please schedule a consultation to discuss this with your coach.
Here are our first two Vegetarian Graduates:
What Happens After?
The Amazing 12 will give you the tools to maintain on your own.
For the initial twelve weeks the food choices will be a bit stricter than normal, but after the twelve weeks are up you will receive instructions on how to modify and manipulate the various phases of the nutrition plan for life in a way that is realistically sustainable and easy to follow.
Additional options are to continue training with us by either repeating the A12 for 6 to 12 weeks or continuing one of many possible lower intensity maintenance plans.
When Can I Start?
If you have a personal deadline such as a wedding or high school reunion you can start your own transformation anytime, however if you're interested in training with a group of up to 3 other individuals we offer small group training 3 to 4 times per year. For a small additional fee individuals can start at anytime of their choosing based on the coach's schedule and availability.
START YOUR TRANSFORMATION IN

Real bodies, Real Strength, Real results.
The Amazing 12 is a fantastic kick-start for becoming stronger… for life.
What if I can't commit to an entire 12 Weeks?
The A12 can be modified to suit your schedule. While 12 Weeks is optimal, we require  a minimum commitment of 6-weeks and up. 

SCROLL DOWN TO LEARN HOW YOU CAN BE PART OUR NEXT AMAZING 12 GRADUATING CLASS
This slideshow requires JavaScript.
Listen to this interview with A12 Creator Paul McIlroy to learn more
In this podcast with Paul McIlroy, the Amazing 12's creator you will learn:
How the Amazing 12 program originated and developed into it's current state.
How the Amazing 12 is different from other transformation programs.

How the Amazing 12 is changing lives by not only transforming people physically, but mentally as well.

The selection process for Amazing 12 coaches

Some of Paul's amazing strength accomplishments and insight into his programming genius.

How Amazing 12 coaches around the world are able to match the results of Paul's original programming.
FOLLOW THE AMAZING 12 OMAHA ON FACEBOOK
START YOUR TRANSFORMATION IN

BEGIN THE AMAZING 12 APPLICATION PROCESS NOW
Small Group Waves of the Amazing are limited to 4 people per hour and are offered 3 to 4 times per year.   Individuals who wish to train by themselves may begin anytime based on Instructor availability.  To begin the process and reserve your spot in the Amazing 12 please fill out the contact form below.
This slideshow requires JavaScript.